Blogs Posted During 04/2011
Wednesday 04/13/2011 - 1:33:06 pm
Posted By: Nadia
I am loving the warmer weather and getting go outside. I have starting riding Showtime again and have been going to the park and riding my bike as well. I also just recently started taking dance classes. And although I am sure anyone that knows me can already attest to the fact that I am an excellent dancer, I figured a little formal training was a good way to fine tune my skills and abundant natural ability. I have added a few
VIDEOS
featuring some of my moves.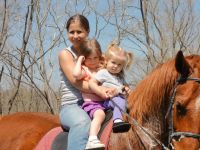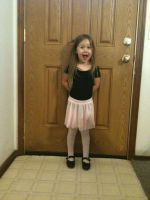 For those of you that may have not already heard, I can now read entire books. I am currently in the middle of War and Peace and have found it very captivating.
I have added some recent photos in the
4 Years Old Category
. Thanks for stopping by!
[
Permalink
] [
Comments
- 0]
Previous Month:
March 2011 >>