Blogs Posted During 04/2010
Monday 04/05/2010 - 3:09:50 pm
Posted By: Nadia
I had a great Easter! I went to the James River Easter Egg Hunt with Mom, Alexa, Grandma, and Tiff. We all had a fun time. Then on Sunday we had lunch with Grammy and Papa, and more Easter egg hunting. So Easter was saved after all, I won't even get in to the fact that I was the ONLY child sent to school on Thursday without an Easter basket for the egg hunt. Mom and Dad will pay for that in therapy sessions someday.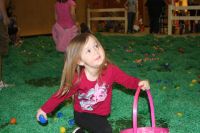 I added some
Easter photos
, as well as some new photos in the
three year old category
. Also be sure to check out the
new videos
.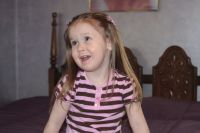 [
Permalink
] [
Comments
- 0]
Previous Month:
March 2010 >>